CURRENT LITTERS/PUPPIES AVAILABLE
Puppies due the first week of July in partnership with Amy Werner who co owns "Windy" who is an INT'L CH/UKC CH. She was bred to "Elvis" who is a BISS/AM GCHS/SDHF/2018 Top Twenty Golden in the Country
Now accepting inquiries to be added to this "Interest List"
**ALSO**
Now Offering
Gorgeous 12 week old male puppy on co ownership terms as a show potential prospect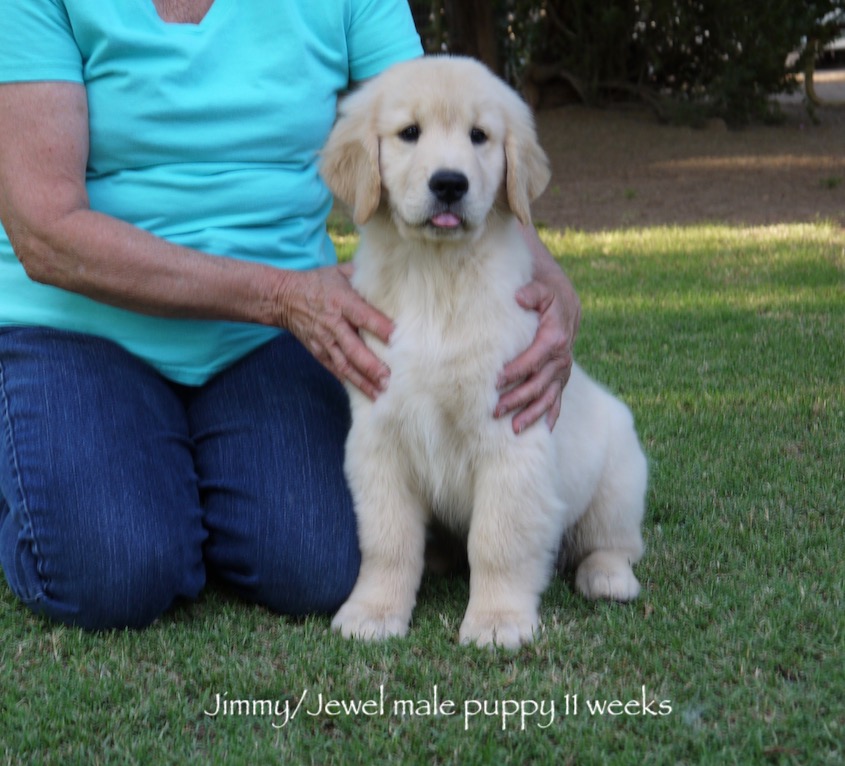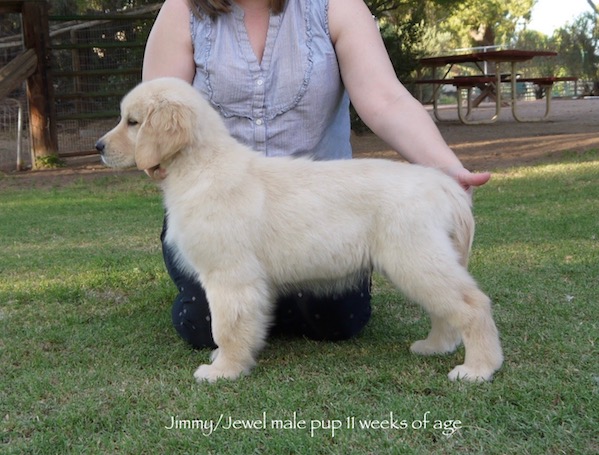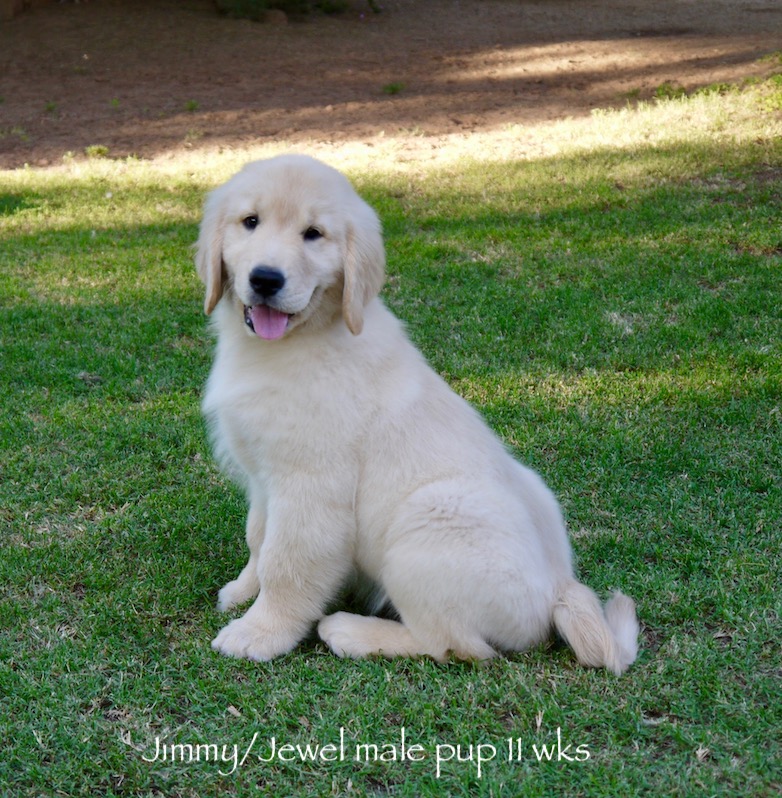 Out of AM CH/BIS BBX INT'L CH/UKC CH Wildfire's Denim, Diamonds 'N Dreams "Jewel" and sired by Premiere's Diamond Jim BOSS CGCI TKI "Jimmy" who only needs a 3 point major to finish his AM CH title
"Jewel"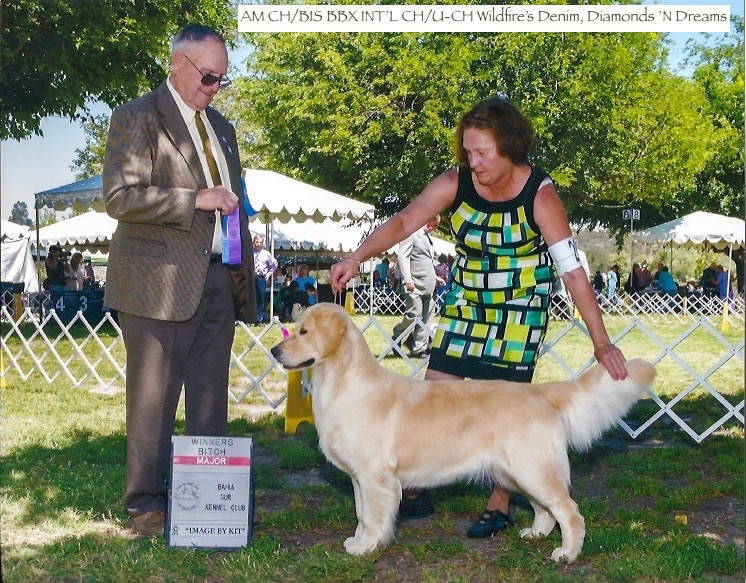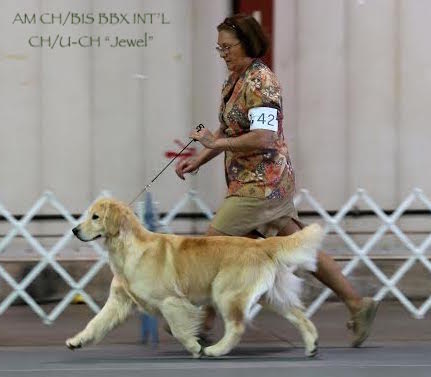 "Jimmy"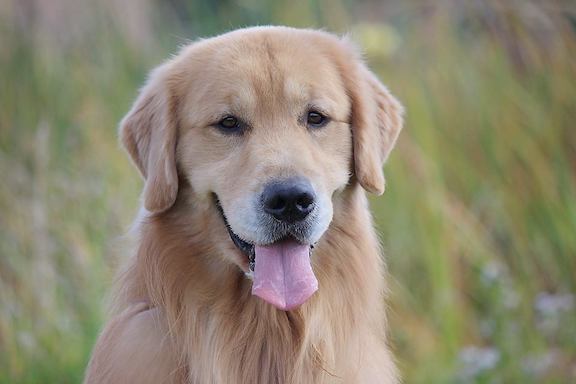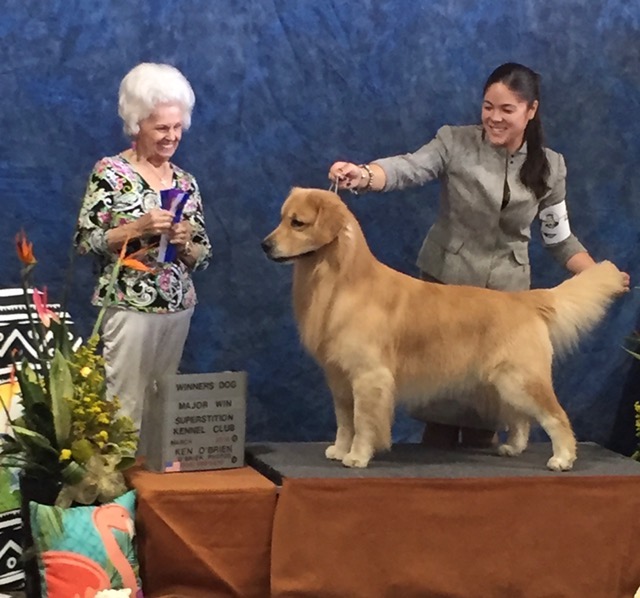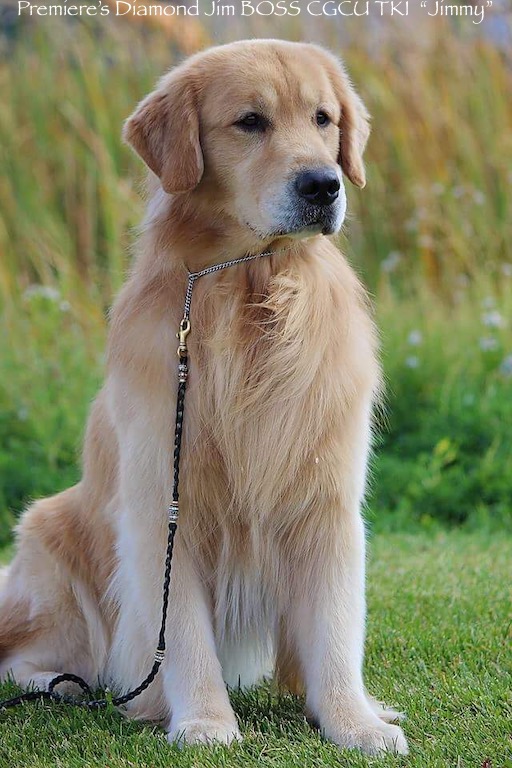 All parents are OFA certified on their hips, elbows, hearts (by a cardiologist) and are current on eyes and have DNA Genetic testing as well. The companion quality puppies out of "Windy's" upcoming litter will be placed in wonderful approved homes on AKC Limited Registration and a Spay/Neuter Contract as non breeding dogs.
Wildfire puppies are bred to not only be gorgeous, sound Goldens that could do well in the show ring, but also can perhaps compete in obedience, rally, tracking, hunting work, barn hunt, dock diving, junior showmanship, therapy or service work or any other area you wish to try as well as being your wonderful faithful companion. All puppies are $2,500 with those evaluated as pet/companion being sold on AKC Limited Registration and a Spay/Neuter Contract. Those puppies evaluated as "show/breeding" potential are only sold on co ownership contracts. Feel free to contact me today to discuss adding a Wildfire Puppy to your life!